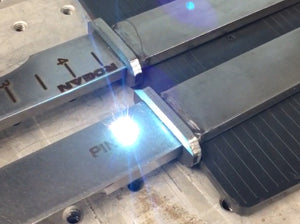 Name Engraving
*PLEASE READ*
TEXT ONLY. We do not design logos  
Fee for laser engraving. 
We offer laser engraving on all our tools. 
-Engraving fee is for one (1) tool. You must purchase the engraving fee for each additional tool to be engraved. 
-Please allow up to an additional 3 days for laser engraving. 
-We do not design logos. Font styles are limited to Eras Bold.
-Eras Bold is our standard text font. 
-Placement/size of text is engraved where best suited. if you require it in a specific spot on the tool, please let us know in the email with your order number. The front or back of the tool can be engraved. We do not engrave the spine of the tool.
*Please note that engraving will scratch or dull with repeated use or use with a sheath. Engravings are not covered by our guarantee. 
*After your purchase of tool and laser engraving fee, please email us at roganusa@gmail.com and tell us your order number, spelling of the name you would like engraved, size and placement. We do not design logos. 
Examples: Names, initials, blood type, ID numbers, etc.